Insert the lead to the right connector in each port,the charger will charge 4 batteries at the same time. And the charging current can be adjusted from 0.1-1A by dial,the charging capacity and cell voltage can be displayed in each 4-digital LED Indicators.
All-new design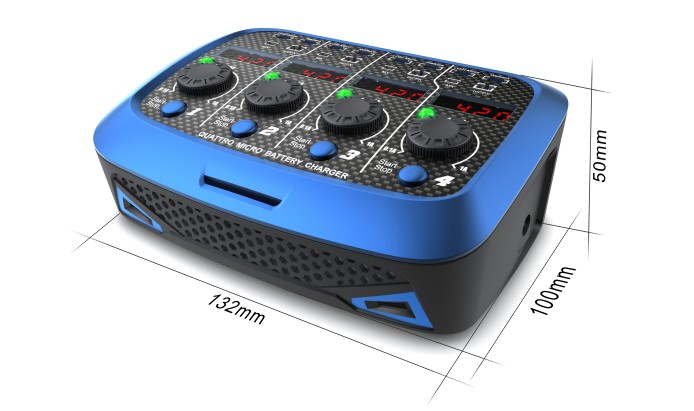 4 independant ports
Four totally independent but identical power outputs which are powered 4W each are capable of charging four 1S LiPo packs at the same time and fully independently.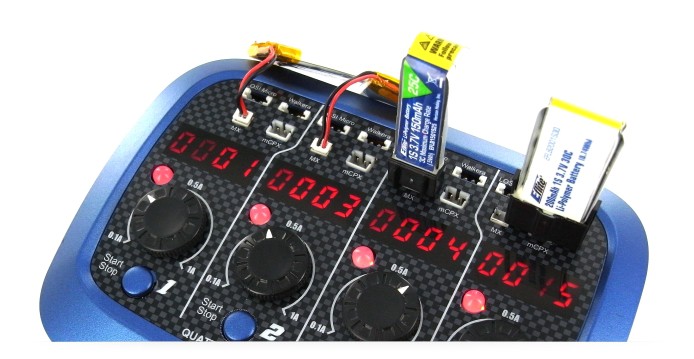 4 different kinds of Battery connectors
4 connectors for multiple 1S Micro Heli/Airplane LiPo battery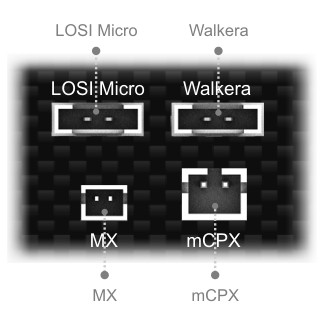 4 Digital LED Message Display, LED showin charge status and dial to adjust current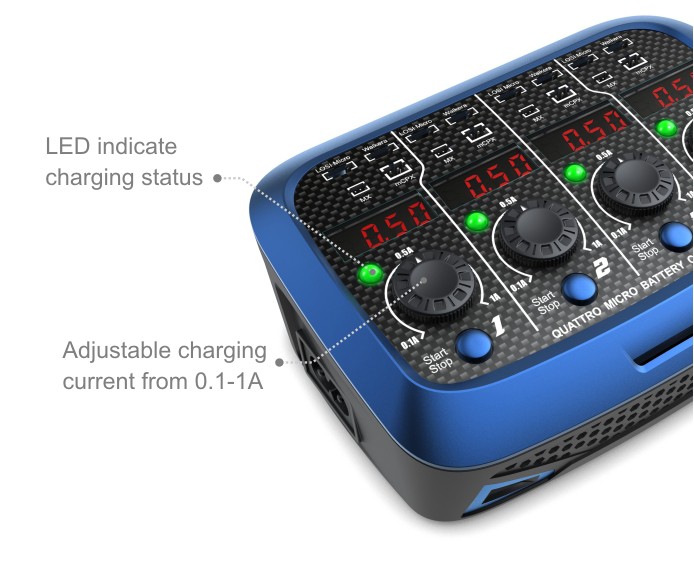 AC/DC dual power input
Worldwide operation: need not any alternative switcher, worldwide safe operation, convenient to use at home or at the track.

Safety features
Maximum protection: short circuit protection; over current protection; battery reverse polarity protection and DC input voltage protection.